Shandong Dacheng Machinery Technology Co., Ltd. is a professional large-scale manufacturer of various blowers, integrating development and production together. Our main products include Roots Blower, Roots Vacuum Pump, Rotary Vane Type Blower, Centrifugal Blower, Multistage Centrifugal Blower and Air Suspension Turbo Blower. Our company was established in 2004, and we have many years of history in the blower industry. Located near Jinan, we enjoy convenient water, land and air transportation.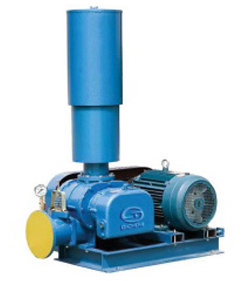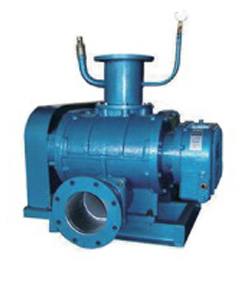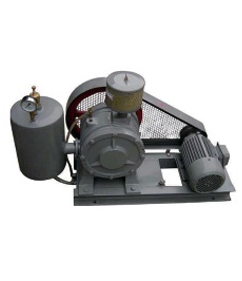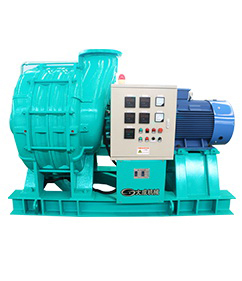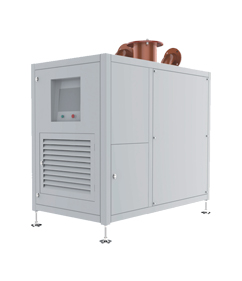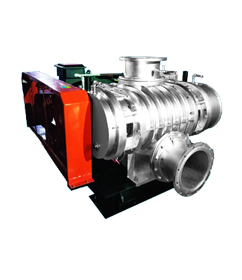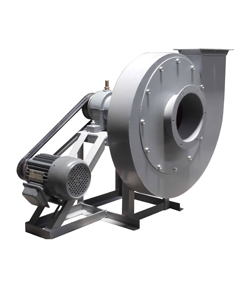 DICHENG Tri-lobes and Twin-lobes Roots Blowers adopts the advanced technology of Japan, its air capacity is 0.45m3/min-434m3/min, the pressure is from -40Kpa to 98Kpa. The main characteristic of our air blower is small volume, light weight, flow strong, noise small, steadily reliable operation. This air blower is mainly applied to such trades as water treatment, air transport, mine, vacuum packaging, aquaculture and etc.
DICHENG C Series Multistage Centrifugal Blower is produced by turbine machinery technology from US. The air capacity is from 35 m3/min to 220 m3/min, the pressure is from -40 Kpa to 98 Kpa. The advantage of the multistage centrifugal blower is high efficiency, low noise, high rotating speed(3550 rpm), small vibration and good energy saving effect. Installation don't need anchor bolts. The blower is cooled by air and not need water cooling. Blower has temperature sensor and vibration sensor to real-time monitor blower operation.
In order to meet the market demand common air capacity, our company developed a new generation of high-efficiency, low-cost permanent magnet turbo blower. The design air capacity of blower is 25m3/min-65m3/min, and the pressure range is 19.6kPa-78.4kPa, The speed of blower can reach 4500 r/min with low vibration and low noise, and the energy saving advantage is remarkable.
DICHENG centrifugal blowers contain more than 100 series and can operate with multiple blowers to meet customers' various air volume and pressure requirements. The air capacity is from 824 m3/hour to 810000 m3/hour, the pressure is from 706pa to 16250pa. The blowers can be made by high-quality steel, stainless steel, glass steel or other corrosion-resistant materials according to customer requirements. It is suitable for various occasions and is widely used in boilers, workshops, mines, textiles, oil fields, chemicals, kilns, metallurgy, building materials and other industries.
DICHENG B Series Air suspension turbo blower is a processing base developed and established in cooperation with Beijing Zhituobo Technology Co., Ltd. The core components (permanent magnet synchronous motor) and ultra-high speed controller are independently developed, which greatly reduces the cost. The air capacity is 9 m3/min to 648 m3/min and the pressure is 40 kPa to 120 kPa. The advantages of air suspension turbo blower are long service life, small volume, easy maintenance, high efficiency and energy saving, intelligent control, oil-free and low noise.
Our company employs more than 300 workers; through the efforts of our entire staff, we have become the leading manufacturer of blowers in China. DACHENG people have continuously tried to improve product quality, purchase large-scale precision production and testing equipment more than 20 sets, introducing CNC machining center, Large CNC milling machine, Dynamic balance detector and etc. Moreover, we have a CAD Design Center, giving our company good technical capabilities. Our annual production capability is 10 thousand sets of blower.
Currently, DACHENG blower is already exported to America, Australia, Korea and 20 other countries and regions. Our company has always focused on research, development and innovation, and has recently developed new multistage centrifugal blower and now is developing air suspension turbo blower. Till now, we attained ISO9001 quality management certification and CE safety certification.
Dacheng Machinery will initiate the second phase of our development strategy. Our company regards "reasonable prices, efficient production time and good after-sales service" as our tenet. We hope to cooperate with more customers for mutual development and benefits. We welcome potential buyers to contact us.