Multistage Centrifugal Blowers Applications
1) Pneumatic Conveying Applications
DICHENG multistage centrifugal blower has designed pressure and vacuum pneumatic conveying systems to meet a variety of applications. Our DICHENG High Speed Blower with pressures to 98Kpa and low flows is particularly suited for this application.
Pneumatic conveying can be used to move any dry bulk material, including powders, granular forms, chips and pellets.
Types of pneumatic conveying include: Dilute Phase, Dense-Phase, Piston Flow, Piston Permeable, and Piston Non-permeable.
Applications:
Cement
Plastic
Gypsum
Granular Materials
Tube Systems
Insulation Blower
Liquid Transfer
Fluidizing
Pulp Conveying
Wood and Metal Chip Conveying
Rock Dusting
Flour and Powders
Silo Aeration
Toner Conveying

2) Water Treatment Blowers & Waste Water Process Control System
DICHENG centrifugal blower offers complete blower and process control systems for a host of applications in water and wastewater applications such as water treatment blowers and waste water process control systems. As a market leader in this field DICHENG has been approved by the leading engineering companies.
DICHENG has been a pioneer in introducing the next evolution of both blower design and control systems to offer innovative systems offering greater efficiencies and lower cost of ownership. Control extends beyond our local control as we take responsibility for regulating process flow and basin control valves to maximize total energy savings, not just the mechanical efficiency of the blower.
Applications:
Basin Aeration
Air Scouring
Digester Gas
Filter Backwash Systems
Grit Chamber Aeration
Lagoon Aeration
Wastewater Treatment
SBR/MBR

Accurate control systems allow for greater turn downs in excess of 60% to ensure a wide range of operation and smooth operation through a variety of flows without interruption, even with multiple blowers in operation.

3) Petroleum & Chemical Industry
DICHENG as company was founded serving this industry and it is a core strength. DICHENG can offer compliant blowers with small deviations.
Our engineering and technology design team can custom engineer products to meet the most demanding specifications and our project engineering group can comply with the documentation and dedication required to ensure a successful project. DICHENG includes the most modern Testing Facilities available to ensure the product delivered meets all requirements and will deliver the reliability for many years to come.
Applications:
Sulphur Recovery
Refinery Tail Gas
Sour Gas
Offload Gas Recovery
Gas Boosters
Vapor Control
Thermal Oxidation
DICHENG has references with the major engineering companies and the top petrochem customers in the world.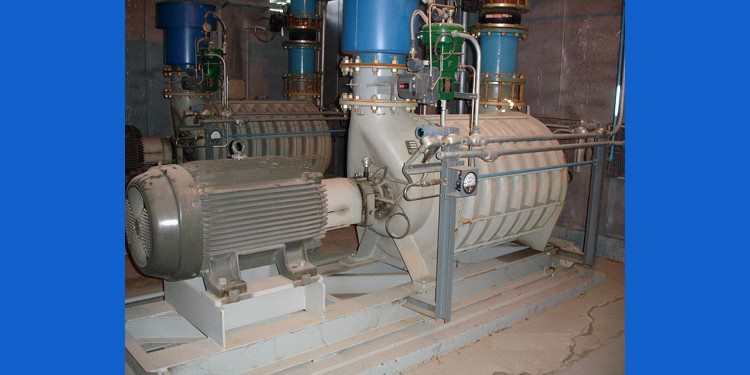 4) Central Vacuum Systems
DICHENG blowers are used in a variety of vacuum or exhauster applications. Our product design offers reliable performance with minimal vibration. Let us add a modulated bleed valve control system or variable frequency drive to maximize efficiency and protect your system.
Applications:
Central Vacuum
Clean Room Systems
Pneumatic Conveyors
Source Capture
Dust Collection
Food Products
Pharmaceuticals
Breweries

5) General Industrial
DICHENG incorporates designs that cover a wide array of applications. Heavy-duty cast iron and cast impellers allow for low vibration, vastly superior reliability as compared to other type of blowers for a variety of applications. Couple this with fast and immediate service and see why this is an easy choice.
Applications:
Pulp and Paper Industry
Air Knife Drying
Air Convection Drying
Blow Off Systems
Fermentation
Galvanization Process
Printing Systems
Wind Tunnel
Carbon Black
Steel Plating
Black Liquor Recovery

6) Environmental
DICHENG is the leading supplier of Landfill Gas blowers in the world and has incorporated many design features to allow for exceptional durability and reliability in the harshest of conditions. We allow many special seals, drain ports, and coatings to your unique application.
The multistage centrifugal blower is uniquely suited to corrosive and high moisture applications. DICHENG blower design incorporates very wide tolerances as compared to other blower types which allow more tolerance to condensation and fine particulates.
Applications:
Landfill Gas
Soil Vapor Extraction
Coal Mine Venting
Methane Disposal
Flare Systems
Leaching Process
Gas Boosters