9-19 High Pressure Suction and Exhaust Centrifugal Blower
Product Description
Dacheng mechanical centrifugal blowers mainly include large-scale industrial blowers, ventilators, gas blowers, coke oven blowers, multi-stage high-pressure centrifugal blowers, single-stage high-speed centrifugal blowers and other series of energy-saving centrifugal blower products.
Centrifugal blower is capable of blowing air, ocean air containing salt vapour, and corrosive air which contains oil vapour and a small quantity of acid steam generated by the natural evaporation of the batteries.
They are widely used in ventilation, dust extraction and cooling of factories, mines, tunnels, cooling towers, vehicles, ships and buildings; ventilation and suction of boilers and industrial furnaces; drying and selection of cereals; wind tunnel wind sources and etc.


SPECIFICATIONS FOR CENTRIFUGAL BLOWER
Model
9-19 High Pressure Suction and Exhaust Centrifugal Blower

Performance Parameters
Airflow
m3/h
824 - 63305
Pressure
pa
3253 - 14525
Temperature
centigrade degree
0-750
Specification

Motor
Kw
2.2-220
Driving model
Direct driving, coupling drive, belt driving
Standard configuration
Blower, motor, adjusting door, supporting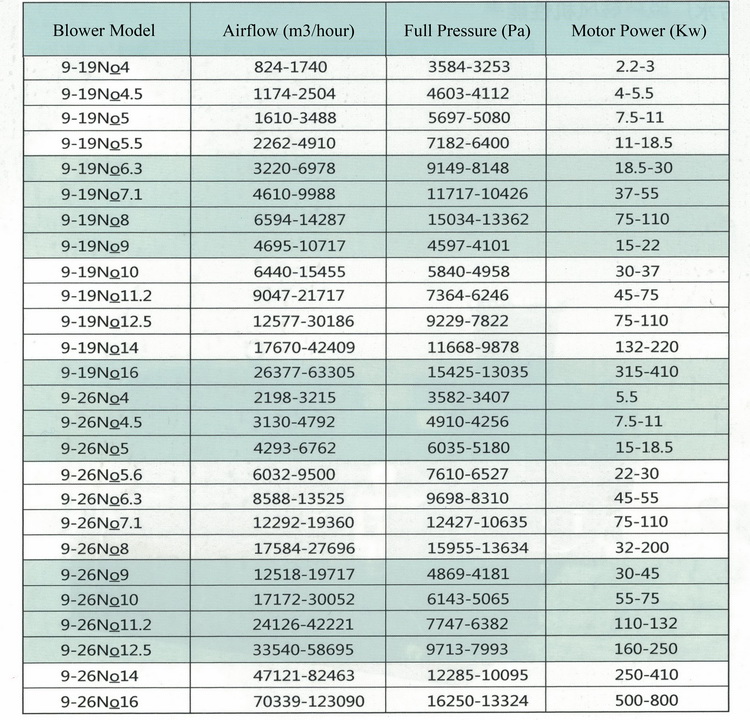 Main classifications of Centrifugal blower
1. Universal Industrial Centrifugal Fan
2. High pressure centrifugal fan
3. Boiler centrifugal suction fan
4. Kiln centrifugal ventilation suction fan
5. Material conveying, dust exhaust fan
6. Explosion-proof gas pressurized fan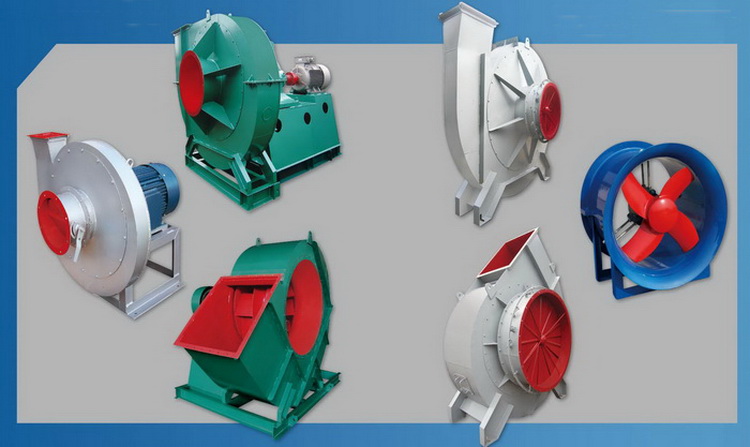 Company Information
DICHENG centrifugal blowers contain more than 100 series and can operate with multiple blowers to meet customers' various air volume and pressure requirements. The blowers can be made by high-quality steel, stainless steel, glass steel or other corrosion-resistant materials according to customer requirements. It is suitable for various occasions and is widely used in boilers, workshops, mines, textiles, oil fields, chemicals, kilns, metallurgy, building materials and other industries. The centrifugal blowers produced have been inspected by the Import and Export Inspection and Quarantine Bureau and exported to all countries in the world and have been trusted by customers from various countries.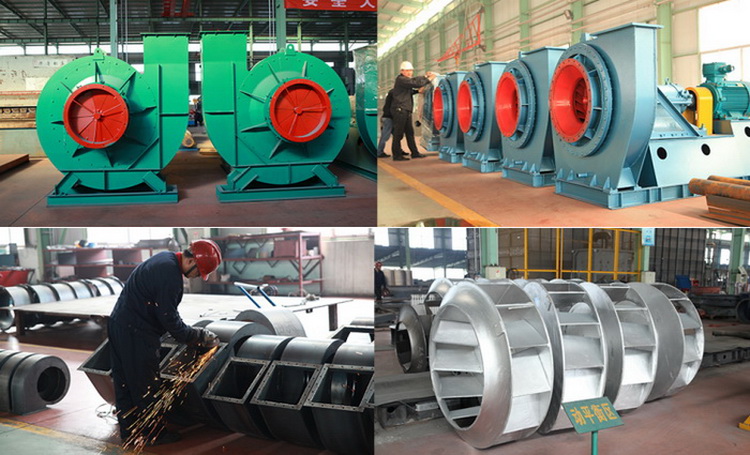 Certifications
CE certificate, ISO9001 certificate and SGS certificate.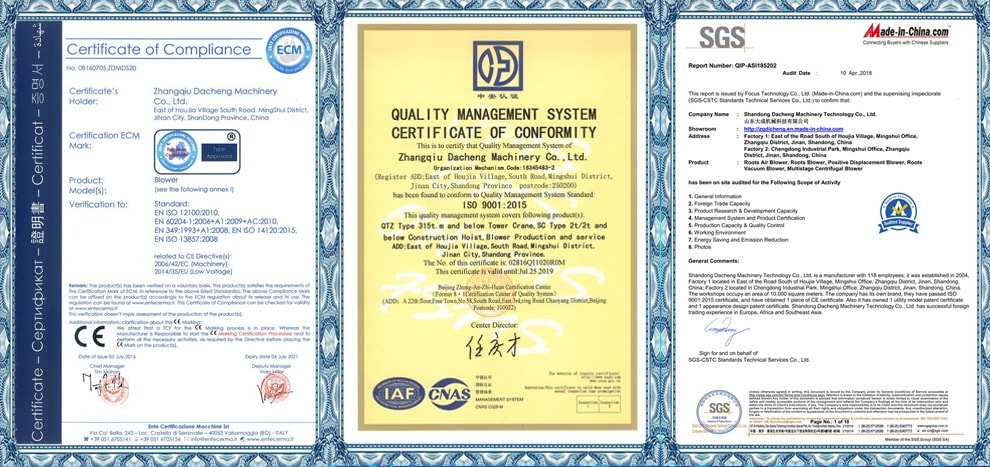 FAQ

1. What's the information should I provide when inquiry?
A: Air capacity/ Airflow (m3/min, m3/hour, CFM and etc.)
B: Pressure (Kpa, pa, mbar, mmAq and etc.)
C: Purpose (Transmission medium)
D: Use environment(Temperature, atmospheric pressure)
Or other specials you give us will be more appreciated.
2. How long is your warranty?
Our warranty is 12 months after received the centrifugal blowers.
3. How does your factory control product quality?
We have quality inspection department. Before sending out product, we check each product. If there is quality problem, we will produce new one.
4.What are your terms of payment?
1. TT 40% AS THE ADVANCE PAYMENT AND TT 60% AFTER INSPECTION BEFORE SHIPPING.
2. 100% IRREVOCABLE L/C AT STGHT.