DSG-V Series Roots Vacuum Blower
Product Introduce
DICHENG DSG-V Series Roots Vacuum Blowers adopts the advanced technology of US, its air capacity is 0.6m3/min - 95.5m3/min, the vacuum is from -9.8Kpa to -49Kpa. The main characteristic of our air blower is small volume, light weight, flow strong, noise small, steadily reliable operation. This air blower is mainly applied to such trades as water treatment, air transport, mine, vacuum packaging, aquaculture and etc. Our products export to Southeast Asia, Europe, North and South America and etc.

Product Feature
1. This series of fans adopts intensive type, compact structure and save space.
2. High rotation speed, high pressure rise, aluminum mailbox, light weight, good heat dissipation, high quality special synthetic lubricant, single pressure 98Kpa, no water cooling, saving operating cost.
3. Using ring seal, sealing effect is good.
4. Cone pulleys are used for easy maintenance.
Performance parameters
1. The air capacity and pressure in the tables is in standard suction state. The standard suction state is 20℃ temperature, 1.033 kgf/cm2(101.3Kpa) Standard atmospheric pressure and 65% relative humidity.
2. The air capacity and pressure range of some blower models is repeated, to ensure the service life and low noise, should use the larger model.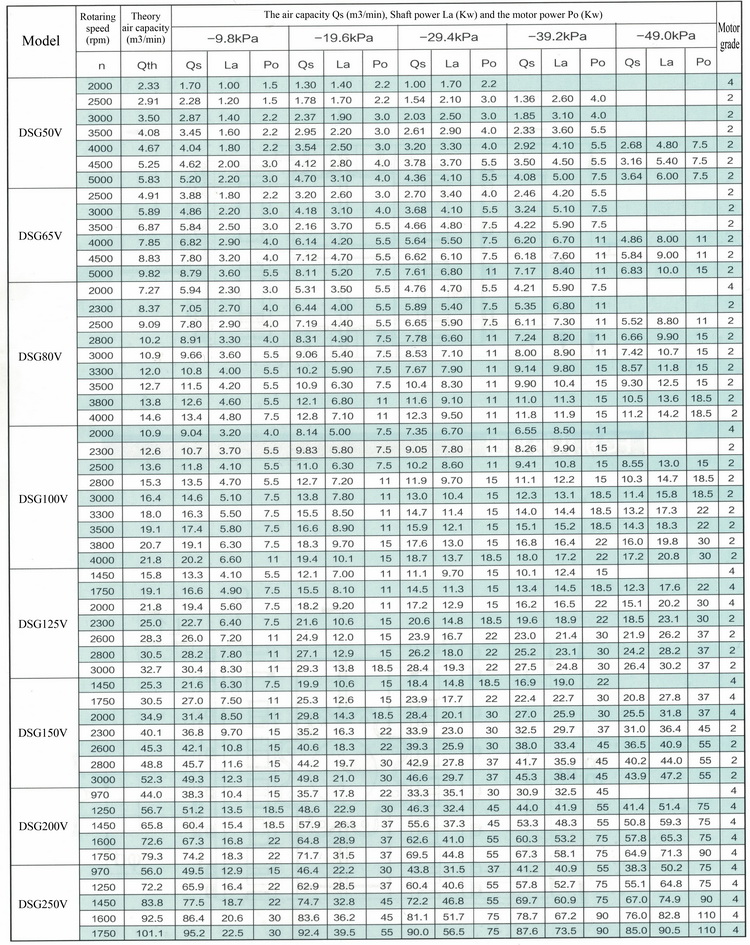 Certificate:
CE certificate, ISO9001 certificate and SGS certificate.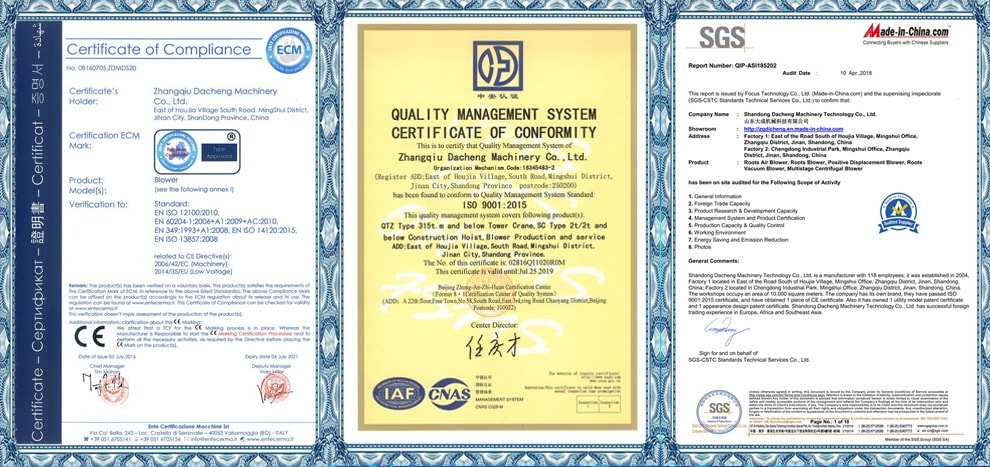 Blower Application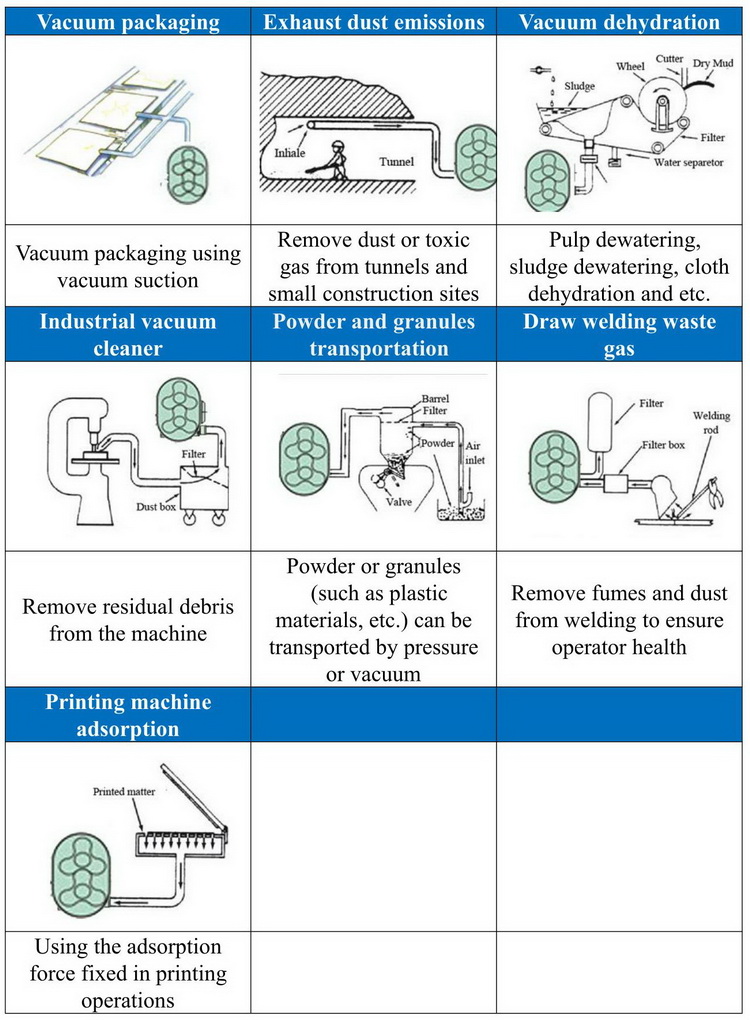 Dimensions of DSG roots blowers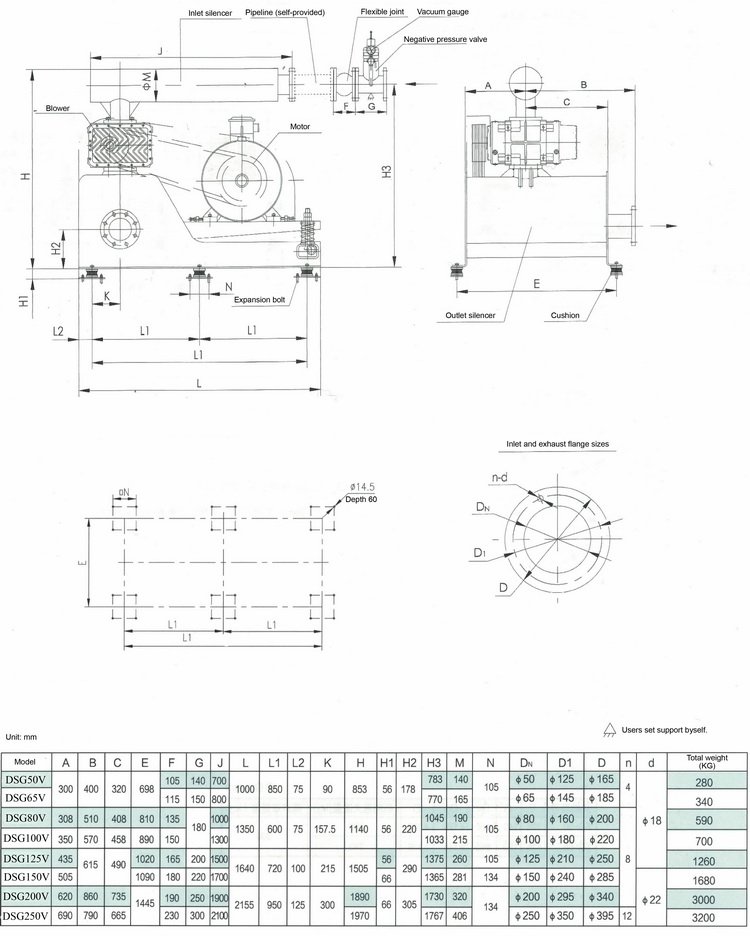 Processing Workshop